Have you already booked your tickets to an exotic locale? Or are you taking to the highway for an unforgettable road trip? Either way—now is the time to get out and explore a new destination. Go somewhere you've never gone before, visit an old friend that has relocated, or make some new memories by traveling to see family members in another state or country.
Whatever your plan, don't leave home without brushing up on a few travel tips from these fabulous bloggers…
We spend a lot of money on our hair care and beauty products–The Beauty Department reveals how a little square of saran wrap will save you from the disaster of spilled liquids and lotions on your next vacation.
Jen from I Heart Organizing has got it all figured out if you're tight on space. Check out her post on maximizing space and more travel tips here.
Find out how to maximize your travel budget and get more bang for your buck by reading all the pointers that Ann-Marie shares on the Chaos Is Bliss Blog.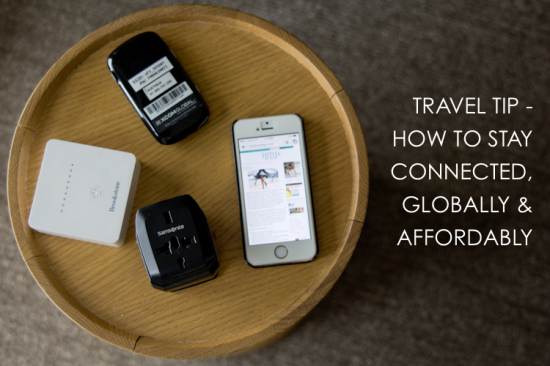 If you're heading out of the country, you'll definitely want to check out the Best Ways to Stay Connected Globally post that we found courtesy of  Hitha On The Go. You'll really be glad you did when you're just itching to share that instagram pic of the Eiffel Tower!
Ready to hit the road with the kids? Buying in bulk and re-packaging snack size portions is just one of the many tips that Emily from Live Renewed shares on her blog. Head here to see the rest.
Considering a cruise in the near future? Take a few moments to read up on How to Survive and Thrive on Your First Cruise.  Emily  covers everything from room selection to souvenir purchases, over on her blog–The Thinking Closet.
Like discovering helpful tips on the world wide web?  Simply subscribe to this blog and we'll email you our brightest finds.