No matter how you like your coffee…black, with sugar and cream, or flavored–the perfect companion is a slice of delicious coffee cake (and homemade is always better!) While the basic recipe may be the same, we found quite a few talented bloggers that have come up with their own version of this classic~all featuring one ingredient that sets it apart.
If you're ready to savor the flavors of fall, keep reading–you're sure to stumble upon a new coffee cake recipe that will satisfy your sweet tooth.
If you like citrus, then you'll definitely want to try the Lemon Curd Coffee Crumb Cake recipe that we found on the Wallflour Girl Blog. Her recipe is both sweet and tangy (it's topped with a delicious vanilla drizzle).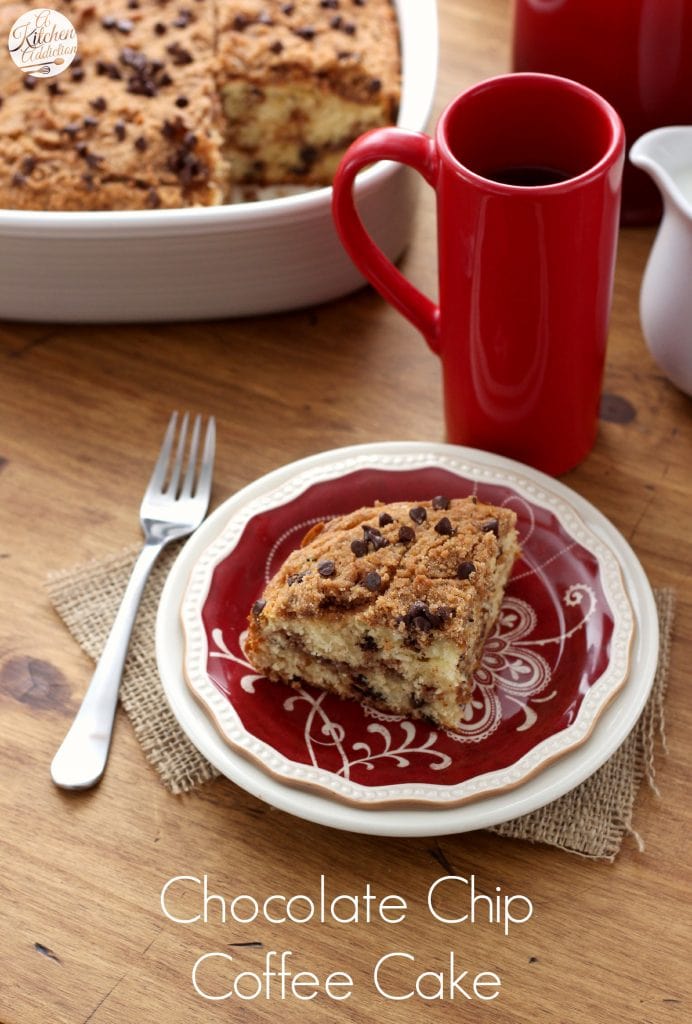 If chocolate is at the top of your list, then you might prefer the Chocolate Chip Coffee Cake from A Kitchen Addiction. Jessica's recipe can turn an ordinary morning or afternoon into something a little more special :)
It's that time of the year when pumpkin steps up and takes front and center in lots of treats, so that would make it the perfect time to try the Pumpkin Coffee Cake from My Sweet Savannah.  This mouthwatering version is topped with a brown butter icing—yum!
Just from looking at this pic, I can almost taste the delicious crunchy topping on RedHead Can Decorate's Cinnamon Coffee Cake. Just add scrambled eggs and fruit for the perfect breakfast menu.
Here's another nod to Fall…the Upside-Down Cinnamon Apple Coffee Cake courtesy of The Lady Behind the Curtain. Her scrumptious version is loaded with lots of pecans and apples.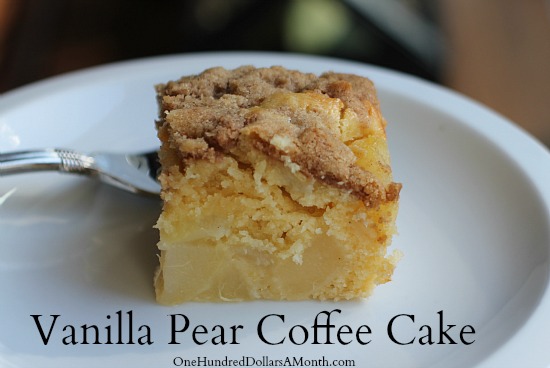 Mavis from One Hundred Dollars A Month shares her unique take on coffee cake here–one that features the flavors of vanilla and pear. The recipe evolved from a blueberry buckle recipe that took on a whole new life.
We're sure you'll want to Take a Megabyte of the delightful Strawberry Coffeecake that Megan is serving up on her blog. She admits that it was hard to photograph it because she wanted to eat it so badly!
Like original recipes that will have your guests saying "I want more"?  We love sharing our finds. Don't want miss out on our future features… simply sign up to receive these blog post in your inbox.