Are your weekends filled with football games?? Whether you're tailgating with the gang at the stadium or enjoying the game at home with your family, there are always plenty of hungry mouths to feed.
This week we're taking the guesswork out of what to serve–everything from delicious dips to a couple of sweet football themed desserts!
Kelli from The Good Weekly describes this Walking Taco as the perfect tailgating food. It's basically taco ingredients in a bag of Doritos or Fritos–it's both satisfying and easy to handle if you're out and about socializing before the big game.
We bet the Chocolate Dipped Football Pretzels that we found on My Husband Ate All My Ice Cream will be a big hit at your next tailgate party. You can whip up this easy treat using only three ingredients!
Jen's recipe for  Creamy Buffalo Chicken Dip will have your football fans coming back for seconds.  Head over to her blog- Yummy Healthy Easy- where you will find the complete recipe.
You don't have to be a native of the Badger State to enjoy this delicious appetizer… break out a bag of pretzels and serve up some Wisconsin Beer Dip to your guests. It's no wonder this tasty dip is a tradition at family gatherings and tailgate parties.
Pizza fans will love this bite-size version of a classic–these Pepperoni Pizza Puffs may be small in size but they really deliver on the flavor front. If we've got your mouth watering, be sure to check out the full instructions on The Country Cook.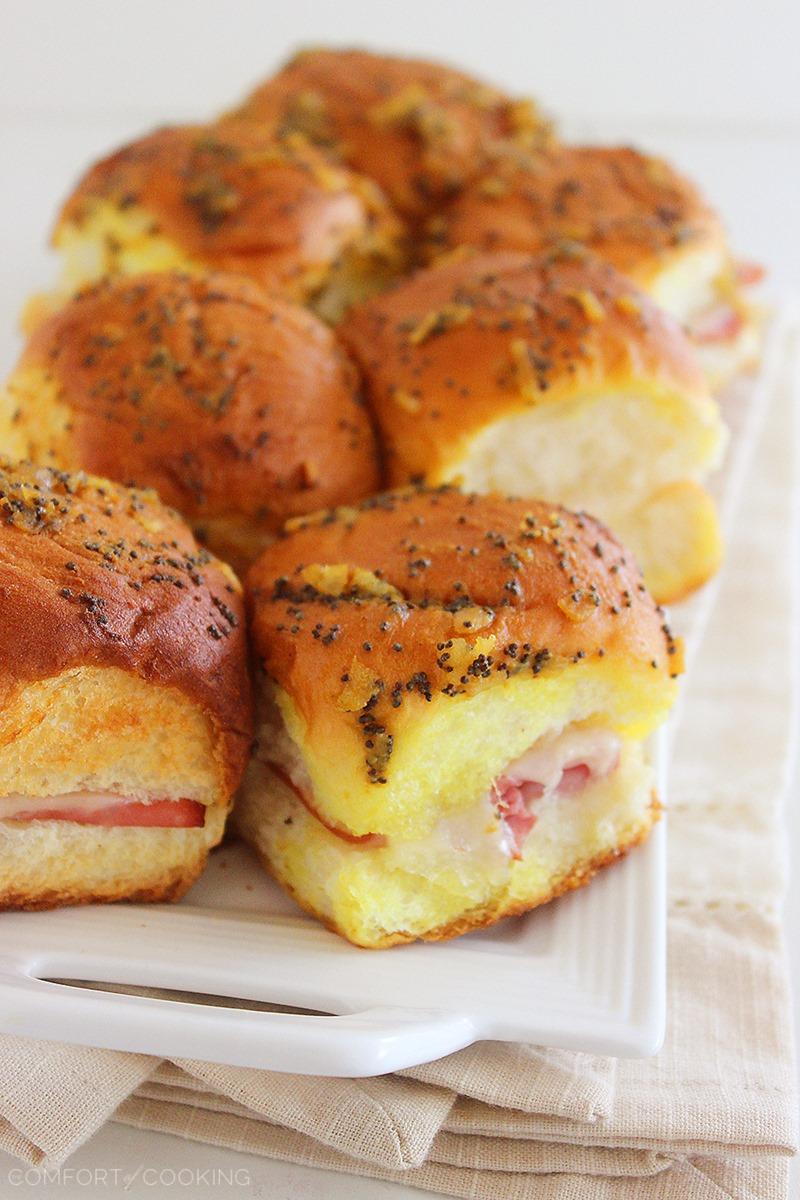 If you're short on time, these Baked Ham and Swiss Sliders can be made a day ahead of time and kept in the fridge until you are ready to bake–then just a few minutes in the oven and you're ready to head out to the game.
If you want to learn how to turn a pan of ordinary brownies into Football Brownies, you must check out the Confetti Sunshine Blog where Sara shares her insider tips!
Like yummy recipes to celebrate the season? We love sharing our finds. Don't want miss out on our future features… simply sign up to receive these blog post in your inbox.