to get married!  We know how easy it is for a wedding budget to skyrocket, so we've gathered up a few DIY projects to use as favors for your guests.
These creative  goodies will make  memorable souvenirs for your loved ones as well as add a personal touch to your special day.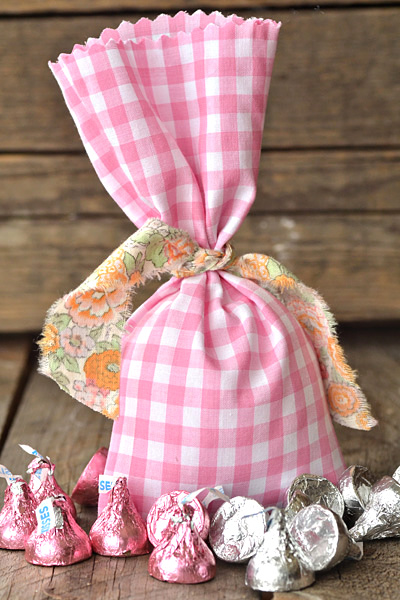 No sewing needed here–Christina from Intimate Weddings shows us how easy it is to make these goody bags using fusible tape. These would be just perfect for a rustic wedding.
Believe it or not, these miniature candy bars are dressed up with vintage wallpaper. Head on over to the Such Pretty Things Blog and Jessica will give you the scoop on how to create these.
Give your guests a little something sweet…check out the recipes for infused sugar that the Sugar and Charm Blog has to offer.  The possibilities are endless-guests can add a spoonful of this to their drink or use it to add a hint of flavor in a favorite recipe.
Say thank you with a beautiful green plant. We found these Potted Herb Favors on The Sweetest Occasion Blog. We also love the idea of personalizing these with your wedding colors.
Here's an idea for a themed gift-a DIY coaster set. This set on the Bayside Bride Blog is nautical based, but you could certainly modify these to fit any idea .
Hearts aren't only for Valentine's Day, they are the perfect symbol of  love anytime of the year.  Send your guests home with a Pie Pop to enjoy later.  Eclectic Recipes uses ready-made pie dough to make these delicious treats.  For a pretty presentation, package these in cellophane and tie with a fancy ribbon.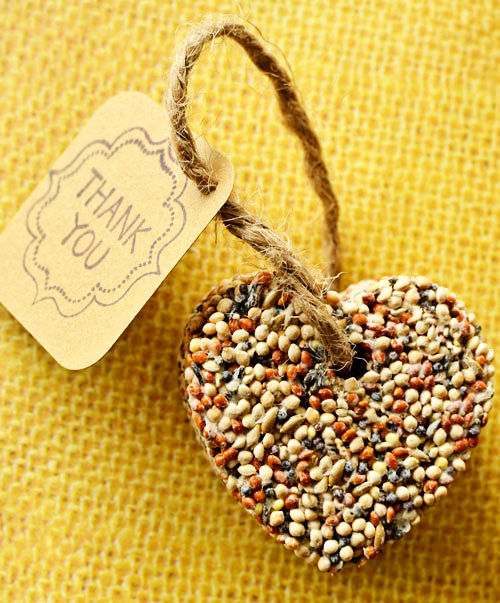 Your guest's feathered friends will love this adorable heart shaped bird seed favor from Intimate Weddings.  These cuties are great if you're on a budget and have an outdoorsy themed wedding.
Like to get a little crafty now and then? Stay in the loop by signing up to receive our gems we found on the web in your email inbox!