We've found the cure for summertime blues…by now you've probably heard more than once, "Mom, I'm bored!"
It's time to take the fun outside and with these entertaining games you can get the entire family in on the action.
Now you can take this great family classic and play it on your lawn. Half of the fun with this DIY Yard Yahtzee is making the game pieces.  Roll on over to The Pinning Mama to get the full instructions on making this for your own family.
Everyone will love taking their turn at this DIY Ring Toss Game. Sara from Mom Endeavors points out that this is perfect for summer picnics and family reunions.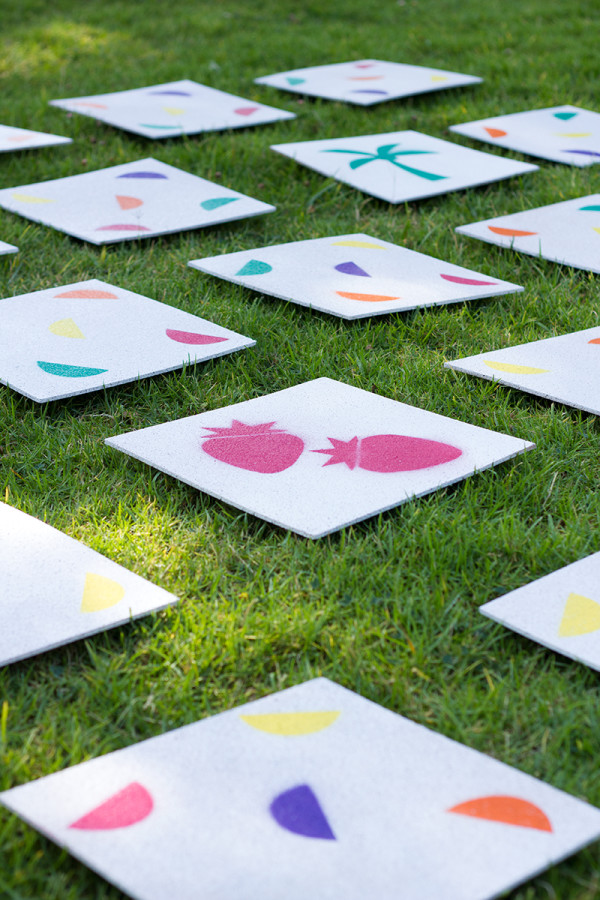 Wanna learn how to turn your backyard into a giant gameboard? Create a Giant Lawn Matching Game using cork tiles and spray paint. Kelly spills all her secrets for making this kid-friendly game on her blog, Studio DIY (along with all the printables for creating the shapes on the game pieces).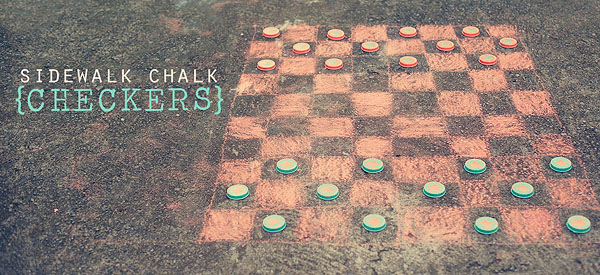 Here's a great use for baby food jar lids (or any other jar lids that you may have saved up)…Sidewalk Chalk Checkers. According to Rebecca, all you need is sandpaper, paint/paint brushes, and sidewalk chalk to construct this gameboard in front of your own home.
Summer just wouldn't be summer without adding a few bubbles into the mix. But, these Rainbow Bubble Snakes aren't just your ordinary bubbles! Head over to Housing A Forest to find out how easy it is to incorporate this fun activity into your next free sunny afternoon :)
Who needs a pool when the kids can play all day with these Sponge Bombs? Splishing, puddle splashing, and sponge bomb tag are just a few of the ways Erika's kids found to enjoy these wet wonders. She explains how cheap and easy it is to make these on her blog~Musings from a Stay At Home Mom.
Like simple ideas that make life a bit more festive?  We love sharing our finds. Don't want miss out on our future features… simply sign up to receive these blog post in your inbox.