Fix it and forget it…sounds like my kind of recipe! All of these mouthwatering, tasty dips are just that–basically combining all your ingredients into your slow cooker, mixing, then walking away.
Whether you're throwing a party for the big game or just having a few friends over, we think these amazing appetizers will impress your guests (with very little work involved)!
You'll want to make sure you have plenty of toasted crusty bread if you decide to whip up this Slow Cooker Broccoli and Cheese Dip. Head over to Cooking and Beer if you'd like to also find out what beers pair up perfectly with Justine's dip.
Spinach & Artichoke Dip–have your ever enjoyed this at your favorite restaurant and thought, "I wish I could make this at home"? Well, now you can! Check out Tina's recipe on Just Putzing Around The Kitchen.
If you're looking to spice it up a little, check out Sarah's recipe for 7-layer Bean Dip on her blog-The Magical Slow Cooker. This dish requires a little extra prep work (browning the meat), but just looking at this photo it appears to be well worth the effort.
Cris explains that her recipe has three things going for it….bacon, cheese, and more cheese! If her Bacon Double Cheese Dip looks like something you'd like to try, take a trip over to her blog Recipes That Crock where you can get the whole scoop.
Move over store bought onion dip–and make way for this Crock Pot Creamy Onion Dip. It takes only 2 hours of cook time in your slow cooker to make this crowd pleaser.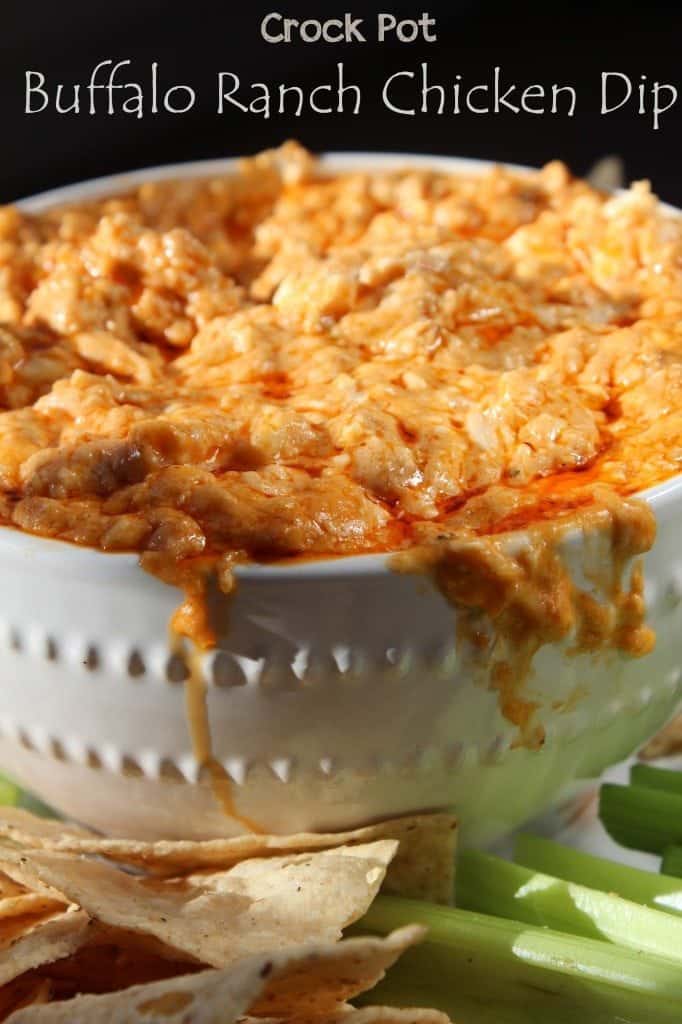 Tammilee makes a good point…if you're having guests over, making your food ahead of time makes sense so that when your guests start to arrive you can actually spend time with them and enjoy the party instead of being stuck in the kitchen. Here's her timesaver: Crock Pot Buffalo Ranch Chicken Dip.
Like appetizers that taste great and are easy to make?  We love finding & sharing fun treats. Don't miss out on our future finds… simply sign up to receive these blog posts in your email in box.